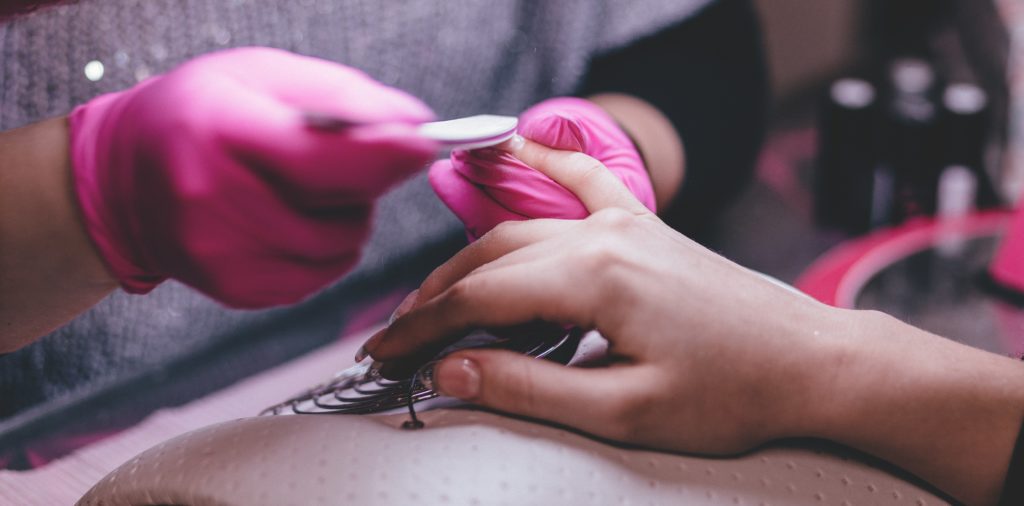 Signature manicure 30 min $35
Cuticle detail,nail shaping, soothing, hydrating hand message, buff, polish application
Express Manicure 15 min $28
Nail shaping, hand massage, and buff.
*(Polish application would be an add-on service for $10)
Removal manicure 50 min $45
Acrylic/gel nail soak off, cuticle detail, nail shaping, soothing hand message, buff, and polish application.
Sorry, but at this time, we do not do acrylics.
Please let us know in advance if you have acrylic nails. 
MANICURE ADD-ONS
Gel Polish $15​
French Polish $15​
Gel French Polish $20​
Gel nail repairs $12 per nail​
Gel Polish soak off $17 ( free if Polished by Nail MD Spa)​
Polish change $15​
Polish change – Dazzle Dry $20​
Polish change – Gel $27​
**NEW**
DAZZLE DRY
Promotes lacquer adhesion and prevents chipping while nourishing and strengthening nails.  Uniquely formulated to work together as a system that provides the fastest drying, longest wearing manicure you will ever experience.
Manicure $40
*5 day chip persistent guarantee
Ask for your Dazzle Dry service Today!!.